Welcome to
IQRA NATIONAL UNIVERSITY PESHAWAR
Defining Possibilities, Creating Opportunities
Civil Engineering is a professional engineering discipline that deals with design, construction and maintenance of physically 
The Department of electrical engineering will emerge gradually by producing competent engineers and researchers for promising career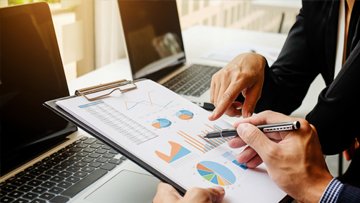 The Department of Business Administration is akin to produce professionals suitable for the emerging needs of the market.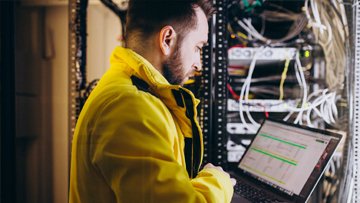 The objective of this school is to produce computer scientists, who form the backbone of the rapidly growing IT industry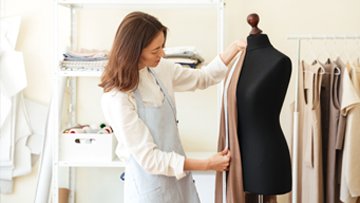 Design Development subjects are fundamental in modern society and their study lead to exciting and diverse
Allied health professionals are experts in a multitude of therapeutic, diagnostic and preventive health interventions
MEDIA STUDIES & MASS COMMUNICATION
We provide excellence in education on fundamental concepts, values and skills in media studies that focus on problem solving, critical thinking, innovation and communication
The University aims to contribute towards the society through innovation in learning, advancement in research, exploring knowledge in diverse range of disciplines, with national and international collaborations; and to enable the students in problem- solving, developing their interpersonal and entrepreneurial skills.
Why Choose Us?
A choice that makes the difference.
Events
Upcoming Education Events to feed your brain.
View All
It is to inform all concerned that Orientation Session for Fall 2022 Semester - (Fresh Students) is scheduled on Monday, 24th October 2022 (10:00...
TESTIMONIALS
What our students says about Iqra National University.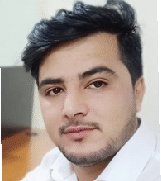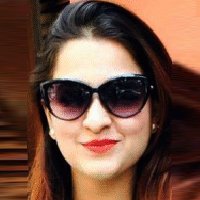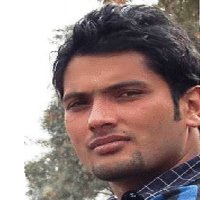 Engr. Abdul Basit Khan
Civil Engineering Department
"Well it was really an awesome journey here at Iqra National University (INU), Special thanks to all of my teachers who were strict when I was a student, but today I realize the value of their scolding.
I am a Program Coordinator at INU and I thank INU and all of the faculty members of the INU from the core of my heart for making me what I am today, for shaping my future
And it's the teaching and guiding of INU which helped me scale the heights of success in such a short period of time."
Aqsa Gul
Computer Sicence Department
" I got my Bachelors of Computer Sciences degree from IQRA National University, Peshawar in 2019 and was the gold medalist of my batch. I'm Web, Android app and IOT developer. At INU, I learned about professional development in addition to technical advances. I created Android apps during my graduation. Following graduation, I worked as a web developer for the "Accessible Pakistan" project, which was sponsored by the Federal Republic of Germany(GIZ) and Friends of Paraplegics(NGO).
I'm currently employed as a Lab Instructor at Institute of Management Sciences Peshawar. I'm also working as an IT officer at Pak Ever Bright Development Organization, responsible for all IT projects. "
Irfan Ullah
Computer Science Department
" My four years at INU were great and a memory to cherish for lifetime. It was full of learning and grooming oneself. It gave me an opportunity to meet different kind of people and learned many things. I am thankful to all the my respected teachers and mentors. Overall it was a great experience and lifetime memory at INU. During my graduate degree
I worked as a freelancer and developed projects for international clients of different companies. After getting my graduate degree from INU I have been hired as developer in VynxGroup at Dubai and currently working there. I am planning to open a software development company at Canada with my colleagues for which the process is about to complete. "
Rumsha Mehmood
Art & Design Department
"Take a risk, take a chance, make a change and breakaway". This is what I believe in. I'm Rumsha Mehmood, a fashion design graduate from INU Peshawar, who is not only young entrepreneur but also a fashion marketer.
I did my bachelors in Fashion Design from INU Peshawar and currently working as Designer and Marketing Head for one of the renowned fashion houses of Pakistan i.e. Rani Emaan. I'm thankful to my faculty members, my trainers and the university administration for providing me the platform that enabled me to think out-of-the-box."
Saud Alam
Art & Design Department
" Saud Alam did his bachelors in Textile design and has proven himself in the professional life. He polished not only his manual skills but also proved his self in a digital prints field. He is serving as a textile designer with Sobia Nazir, who is one of the most prominent designers of Pakistan. "
Engr. Jawad Ali
Civil Engineering Department
"It was a great journey at INU, I am proud to say that I am an alumni of Civil Engineering Department of this esteemed Institution Iqra National University. Our faculties were so supportive and have helped me to sharpen my technical and interpersonal skills.

Now I am SDO at C&W Highway Division Tank. I thank INU and all of the faculty members of the CED for making me what I am today and shaping my bright future.
I am very much grateful to the Iqra National University for providing me the best opportunities to excel and succeed in my professional career."
REGISTRATION & AFFILIATION